INTRODUCE ABOUT LONG SON SECURITY
Established in 2002 August, the company was originally named Long Son Security Center. Since 2004 August, it has officially been known as Long Son Security Services Joint Stock Company.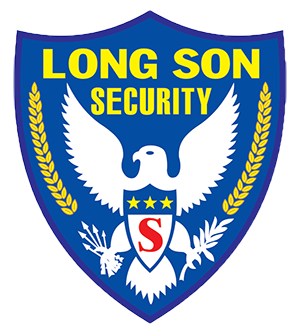 Long Son is one of the pioneers in the field of security service by private firms. Over its course of development spanning 20 years, Long Son has become an experienced firm with a continuing devotion to its service. Long Son has engaged in security operation at a great number of places, in many projects or even national events. Notable works include security service provision for Da Nhim hydropower plant in Ninh Thuan, Strategic Marine (V) and VARD in Dong Xuyen Industrial Zone of Vung Tau, Dung Quat Refinery in Quang Ngai, Vinh Tan Thermal Power Plant in Binh Thuan, 220 kV and 550 kV transmission lines across 18 regions in Southeast and Southwest of Vietnam; for other factories and manufacturers in Van Phong Economic Zone of Khanh Hoa such as Hyundai – Vinashin Shipyard Co., Ltd., Khanh Hoa Composite Shipbuilding, Nghi Son Cement Co., Ltd. and factories in Suoi Dau Industrial Zone, Dac Loc Industrial Zone; for construction sites of hotels and resorts such as Sheraton, Intercontinental Hotel, Havana, Diamond Bay, Novotel, Fusion Maia, Bay Ana, Sun Flower, Mia, etc. and of condotels such as Panorama, Ocean View, Muong Thanh, etc.; for supermarkets, finance, insurance and real estate companies such as AIA, Prudential, Hanwha Life, Maximart, Coopmart, Vincom, etc.; for banks such as Agribank, Vietcombank, BIDV; for festivals such as Hue Festival, Nha Trang Festivals; for events sponsored by Honda, Heineken, Tiger; for international beauty contests, sports and cultural shows as well as bodyguard service for famous people.
Long Son has constantly upgraded its management structure since its founding in 2002 in order to maintain quality service for its partners. As of now, Long Son has expanded into a national-scale company specializing in security service, with a large number of employees working in many cities and provinces, supplying security guards and protection for different regional and international firms.
With the motto "Safety and Efficiency" and the goal "Our Happiness is to Serve", Long Son Security Services Joint Stock Company always strives to accompany as well as to share with our valued customers, those who have contributed to our foundational merit and have given consistent support and appreciation for us over the years.